IT Solutions
Check out our options and features.
Global AlMotakamel Company (GMTCC)
Passion to success is the motive that made Al Motkamel in 2001, moving forward through its cumulative expertise in the latest set of updates in Information Technology World, specialized in Creating, supplying, and supporting high-end ERP- CRM -Tracking systems to numerous categories of businesses.
The stages of development of Almotkamel company
2001
STCC
Launch of STCC Est. foundation within the Kingdom
2003
5 main sections
The launch of the motkamel system
containing 5 main sections
2005
Developing and adding new modules:
systems development -new modules-:
Point of Sale - Manufacturing and Cost Accounting
2007
AlMotkamel XP
Release New Version from:
AlMotakamel XP
2009
VISTA
Releasing new version of the program:
Almotkamel VISTA
2011
Expanding and Establishment of GMTCC
2012
Resort ERP
Launching of a new brand : Resort ERP system
2015
package of systems
Releasing a package of systems:
Vehicle tracking system
Electronic approvals
2017
AlMotkamel Engineering Co.
Establishing AlMotkamel Engineering Co. which activity is maintenance and security systems
2019
Transport Exhibition
Contributing in the Transport Exhibition in Riyadh in partnership with:
WABCO - TRANSICS - JALTEST

2019
Manarat AlMeddad

Establishing Manarat AlMedad for training institute
2020
Imam Abdulrahman bin Faisal university
Partnership with Imam Abdulrahman bin Faisal University
2020
Nibras Al-Manar
Establishing Nibras Al-Manar Information Technology Company
2020
Nibras Al-Manar new branch
Opening Nibras Al-Manar new branch in Riyadh
2021
SAP Marine
Establishing SAP MARINE Co.
2023
MESSAGE & MISSION
Seeking to make the digital transformation into reality through upgrading businesses to smart solutions by providing them efficient technologies in line with their organizational structure.

Working on the continuous development of our products and solutions to gain a competitive advantage and be the leaders in the market.
VISION & TARGET
Developing the business structure and providing the best solutions in line with the Saudi Vision 2030, to be the basis for adopting and applying the latest technology trends in digital work.
Our Principles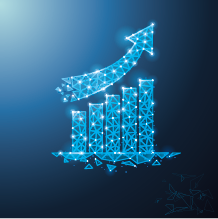 Hard and smart work:
Our technical products and business solutions reflect our constant pursuit to follow the latest trends in the information technology world, and our intelligence lies in adopting them efficiently with the aim of reducing costs and finding the best solutions that commensurate with our customers in meeting their needs.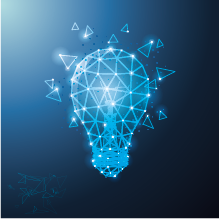 Creative thinking:
We adopt Creativity in finding the best technology that suits different clients from different sectors and industries.
Trust and integrity at work:
We strive to be on the same level of your expectations in order to build our relationship on foundations of trust.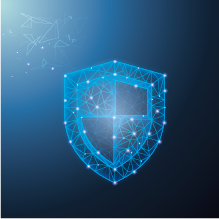 Ensuring the protection and security of information:
Our team works diligently to keep your information and your database confidential by applying the latest tools and trends in the field of electronic information protection and security.
Our Values
Providing the best solutions to our clients and maintaining the highest levels of communication
Cooperation
Maintaining excellent quality of what we offer and promise to provide
Quality Excellence
Customers and their needs are our top priority, and our relationship is based on cooperation, transparency and commitment to achieve the best performance together
Commitment
Our Motto
At the beginning of our journey we decided : " We do not feel proud of what we have, we are proud of what we will achieve " Believing : " Being special is not a coincidence " Therefore we are obliged to carry our motto:
We are still the creators of civilization.